Defining the Problem & Research
Joining a startup can be daunting, especially when you're unfamiliar with the market. Agrity was a team of three founders, and I was brought on to help in bringing their ideas in the AgTech space to life using design.
First, it was essential for me to understand the specialty agriculture space and how it currently functions. We established that there were inefficiencies, a lack of transparency, and inaccurate information disrupting the moving of a commodity from a grower to a buyer. This was due to the numerous middlemen that strike deals on gut feeling alone without any use of data in this "pen and paper" industry. Deals are made by phone and offline, which promotes these inconsistencies and lacks in any data driven decisions. In short, the specialty Agriculture industry was stuck in an archaic age and needed a revamping of digital tools to enhance that process.
As the sole designer, my next step was to understand the target user. My cofounders tried to paint a picture for me of our 55 year old non tech-savvy male user, even having me sit in on cold calls. But it wasn't giving me the best idea of how they currently conduct business. In order to design for the ideal user, I needed to meet the ideal user. I accompanied the cofounders on a 3 hour drive to the Central Valley to meet with a few almond handlers and understand their pain points. I asked them about the current technology that they use, their everyday schedules, and any other feedback they would have on a possible tech solution to their everyday problem. We concluded that not only does our solution need to be extremely simple and easy to use, certain "wow factors" needed to be included in our design interactions in order for the user to abandon handwritten scribbles and ease into a digital platform.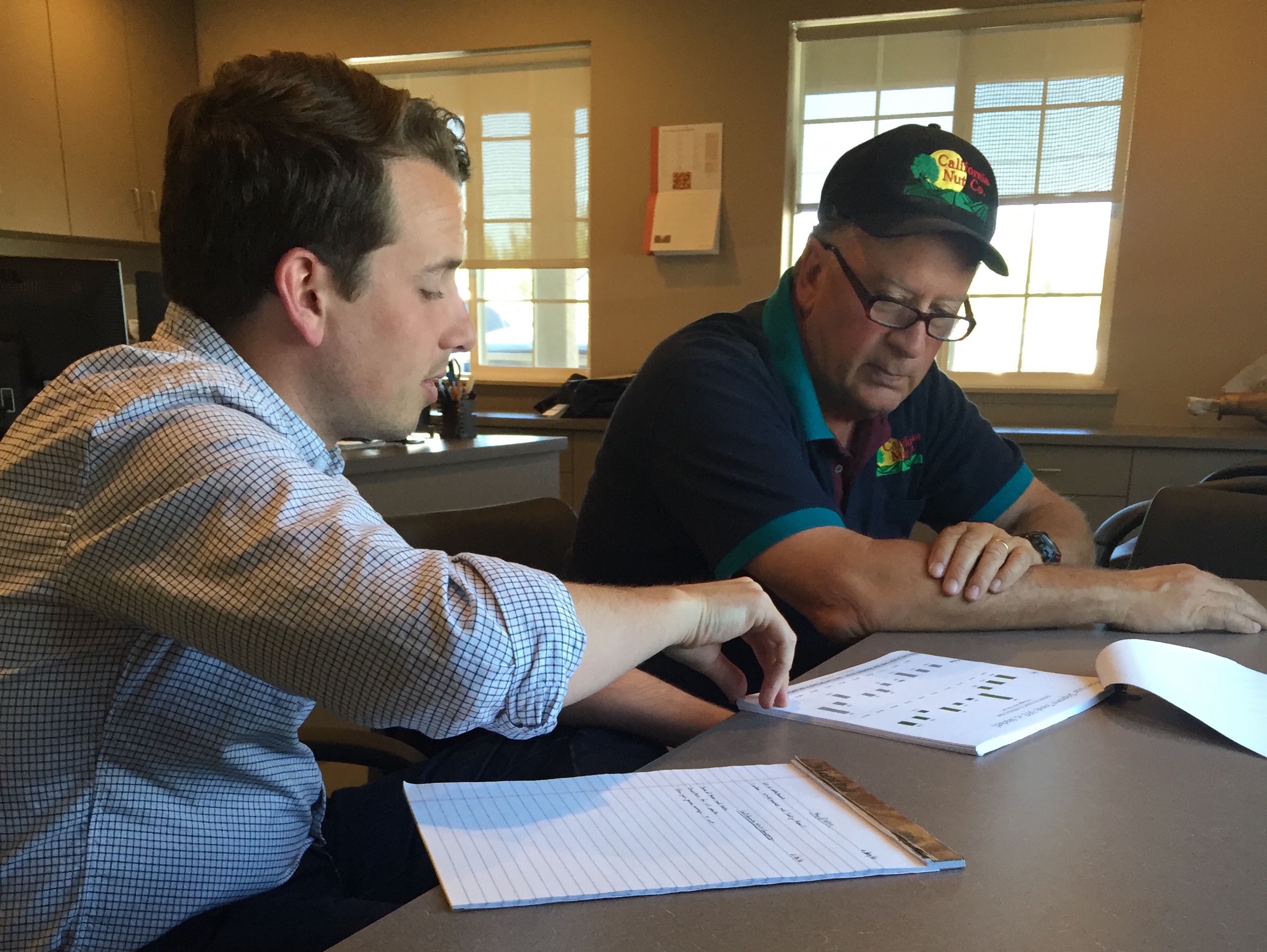 Founder, Jack McCarthy, in a meeting with an almond handler in Manteca, CA.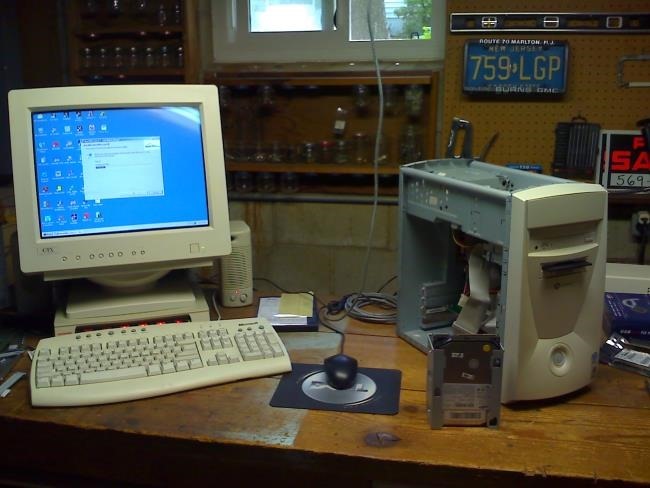 An accurate representation of the current tech used in the industry.